By Jane Osamor
…one ex-director with N31bn loan placed on watchlist
POLARIS Bank has lost N26.005 billion worth of loans granted to 6 ex-directors mostly without collaterals.
Economy Post found from the bank's 2022 annual report that 5 out of the 6 ex-directors did not perfect their collaterals before receiving the loans from the bank. Only one ex-director, Mr Jason Fadeyi of Newcross Exploration and Production, who collected N25.442 billion term loan from the bank, perfected his collaterals.
Jason Fadeyi
However, the term loan given to him was recorded as "lost," meaning that it was not recovered by the bank. From the Corporate Affairs Commission (CAC) records, Newcross Exploration and Production was registered on July 9, 2013, with Mr Festus Fadeyi and Mr Bolaji Ogundare as persons with significant control of the company.
Mr Fadeyi borrowed another N30.922 billion term loan from the bank – which has been placed on watchlist.
Placing a loan on watch list means that "a list (a subset) from a universe of securities, loans or other financial instruments is identified for more intense monitoring," according to the Open Risk Manual.
READ ALSO: Housing deficit: Wema Bank grants only 0.36% govt mortgage loan in six months
Based on Polaris Bank's records, Ms Ibiyi Ekong of Demanta Nigeria Limited is another ex-director who took loans from the bank without repaying them. Ms Ekong, a former executive director of the bank who resigned in 2016, owes the bank N89 million. The bank recorded it as loss, with her collaterals not perfected. Collateral perfection allows a legal claim to seize assets of a payor defaults, according to Investopedia, an online investment dictionary. She now works at the Foundation for Partnership Initiatives in the Niger Delta.
Ibiye Ekong
Ms Ekong also owes the bank N4 million borrowed as mortgage loan and another N4 million taken as auto loan, which were not repaid. Bank records showed their collateral perfection statuses were described as "not applicable."
READ ALSO: Outrage as Zenith Bank lends 7% of N311bn intervention fund in six months
Next is Mr Timothy A. Oguntayo, who took N100 million mortgage loan but did not pay it back, prompting the bank to report it as loss. The bank said that his collateral perfection status was "not applicable." When someone's collateral perfection status reads "not applicable," it means the person is not mandated to present a collateral for a loan, experts said.
Timothy Oguntayo
Oguntayo is a former managing director of Skye Bank (now Polaris Bank), who was earlier charged by the Economic and Financial Crimes Commission (EFCC) but later exonerated. Mr Oguntayo also owes Polaris Bank a mortgage loan of N100 million, which was also recorded as "lost." It means he did not pay back both loans.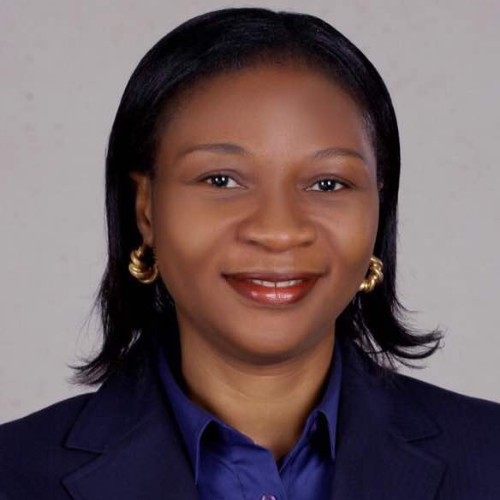 Abimbola Izu
Ms Abimbola Izu, another ex-director, got N103 million mortgage loan from Polaris Bank but did not repay it, according to bank records. Her collateral perfection status was also recorded as "not applicable."
Bank records also showed that Ms Izu took a term loan of N17 million with another "not applicable" collateral status. Ms Izu is a lawyer and principal advisor at Portalls Advisory Services.
READ ALSO: Fact-Check: Contrary to Tinubu's claim, Nigerian economy can't grow to $1trn by 2026
Ms Theodora Amaka Onwughalu is another ex-director who borrowed N19 million mortgage loan from Polaris Bank but did not pay it back. Her loan was recorded as "lost," with collateral perfection status classified as "not applicable."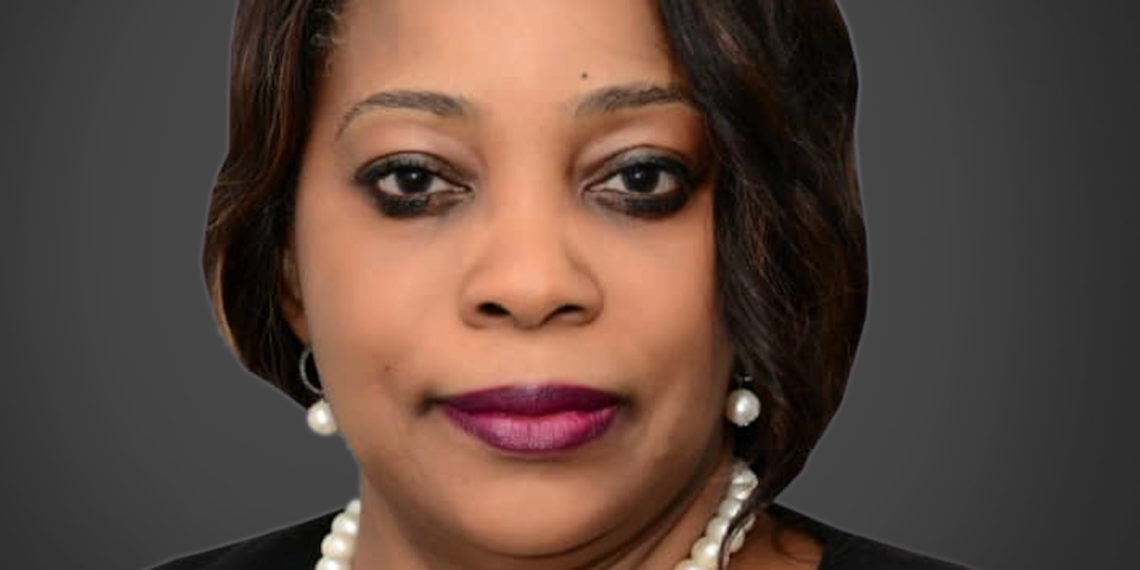 Ms Onwughalu is the chief executive officer of Blueshield Financial Services Limited and was the former group managing director of Mainstreet Bank Limited.
Similarly, Mr Dotun Adeniyi, an ex-director of Polaris Bank, borrowed N27 million mortgage loan from the financial institution but did not repay it. The loan was recorded as "lost." The collateral perfection status was also described as "not applicable." Mr Adeniyi resigned from the former Skye Bank ( now Polaris Bank) board in 2016 during a shakeup, which saw all the board members resign their positions at the bank.
According to on bank records, the ex-directors took these loans while they were members of the board of the bank.
Mr Tokunbo Abiru, now a Lagos senator, was appointed the managing director of the then Skye Bank in 2016 but resigned in 2020 to fulfill his political ambition. Mr Adekunle Sonola is the current managing director of the bank.
As at December 31, 2022, total outstanding loans owed by these ex-directors of Polaris Bank, some of which would not be repaid, amounted to N 57.473 billion.
Management contributed to collapse of Skye Bank
In 2018, the Central Bank of Nigeria (CBN) revoked Skye Bank's license and set up a bridge bank known as Polaris Bank. Skye Bank's problems began when it used short-term funds to buy another bank, Mainstream Bank, in 2014, according to Reuters.
The Nigeria Deposit Insurance Corporation (NDIC) had accused the former management of the bank of being major contributors to the bank's collapse, Reuters reported.
The CBN took over the bank in 2018 and injected N1.3 trillion to recapitalise and rehabilitate it.
As at 2018, the defunct Skye Bank Plc operated 300 branches across the country, employing over 500 staff members.
READ ALSO: Exclusive: NNPC spends N17trn on refineries' turnaround maintenance in 20 years
The bank was accused of poor corporate governance and inept management, which are evident in the loans taken without collaterals and repayment.
Strategic Capital Investment Limited emerged as the preferred bidder for Polaris Bank in 2022, paying N50 billion. It was given 25 years to repay the N1.3 trillion injected by the apex bank into the bank.
Experts call for strong corporate governance
Financial experts have urged other financial institutions to learn lessons from the defunct Skye Bank and strengthen their corporate governance structures.
"Some banks still have issues with corporate governance. It is obvious, from what you have said, that there was a total collapse of corporate governance at the defunct Skye Bank," said an Abuja-based financial analyst, Mr Uko Amadi.
"I guess the CBN was a bit late and did not act fast. However, banks should begin to examine themselves to ensure that things are done transparently. They are custodians of people's money but should not act as if the deposits are theirs," he noted.
An ex-bank worker, Ms Chinyere Ogundamisi, said there was a need for regulators to pay a closer attention to activities of financial institutions.
"I am not for over-regulation because I think there is already over-regulation of the banking system. But I am saying that if you are regulating, get experienced people who know where loopholes should be to do the monitoring. Some persons at the CBN never worked in banks, and cannot detect some sharp practices. So, get people who worked in banks and allow them to do the monitoring."
Bank keeps mute
Polaris Bank's Head of Corporate Communications, Mr Bolarinwa Rasheed, did not respond to questions regarding why the loans were lost even though the people were still alive. He promised to get back to us but did not do so as at the time of going to press