The Governor of Rivers State, Nyesom Wike, has disclosed that he is in full support of the decision of the ward executive members of Iyorchia Ayu's ward in Benue State to suspend Iyorchia Ayu from PDP as a result of anti-party activities.
According to Nyesom Wike, Iyorchia Ayu once told him and some other persons that he is very close to the Presidential Candidate of APC, Bola Tinubu and the presidential candidate of PDP, Atiku Abubakar, and as such, he has no problem with any of them wining the election.
Nyesom Wike stated that he is calling out Iyorchia Ayu to challenge him if he did not tell him that he has nothing to loose if Bola Tinubu or Atiku Abubakar won the presidential election.
Nyesom Wike disclosed that a man who has no problem with a member of an opposition party winning an election against the candidate of his party is not qualified to be the national chairman of PDP.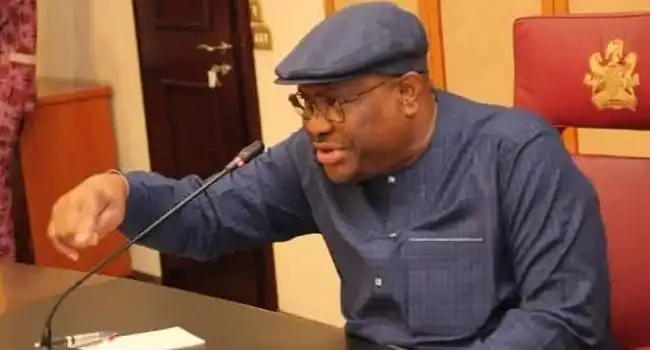 Nyesom Wike also revealed that he is not behind Iyorchia Ayu's suspension as the national chairman of PDP, however, he supports the suspension.