Photo: President Muhammadu Buhari and security council.
President Muhammadu Buhari has promoted his ADC to the rank Of Colonel in Nigerian Military. President Buhari preside over the security council meeting today, that was when he personally decorated his ADC with his new rank.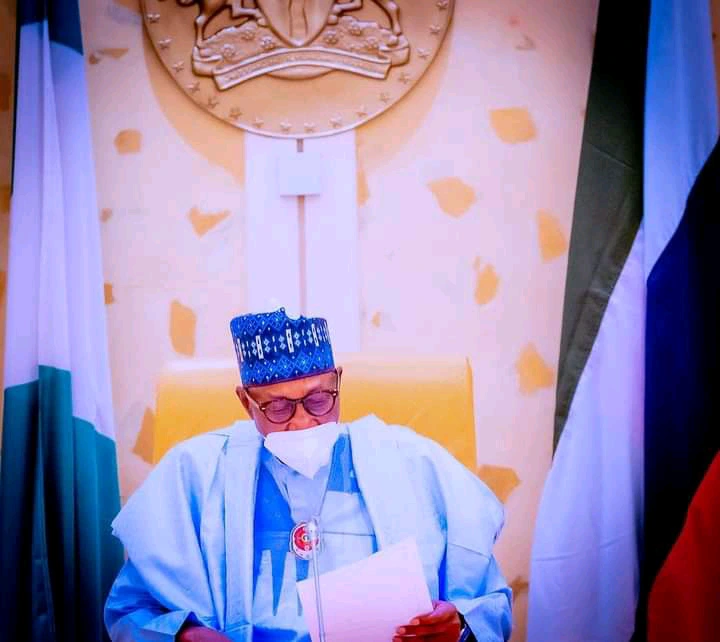 Photo credit: Leadership News Nigeria, Facebook.
The meeting and the decoration of his ADC Took place at the State House, Abuja.
This article is all about how president Muhammadu Buhari decorated his ADC during the Security council meeting.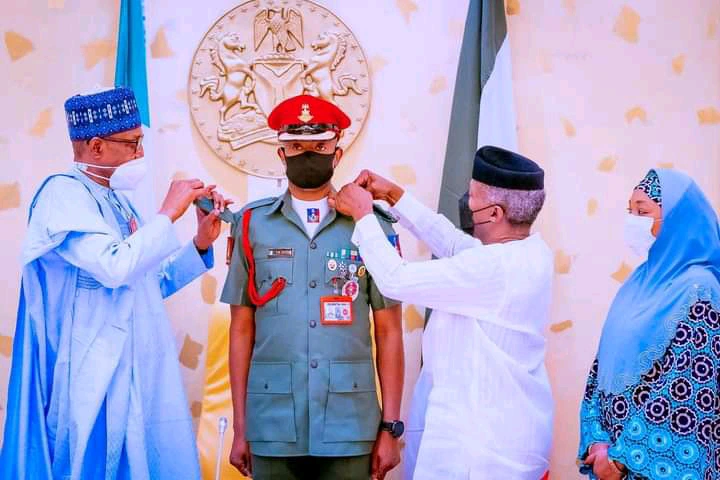 (Photo used for illustration)
An ADC Simply means (aide-de-camp), is a personal assistant or secretary to a person of high rank, usually a senior military, police or government officer, or to a member of a royal family or a head of state.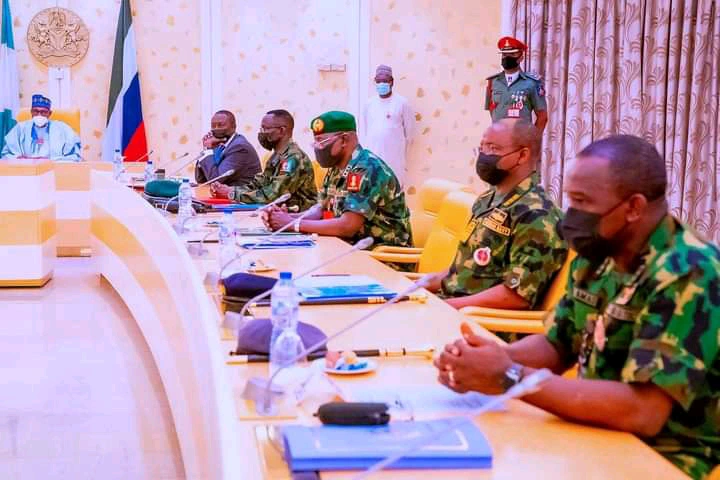 President Muhammadu Buhari really appreciate the kind of assistance that his hard working ADC is doing, that is why he shows his appreciation to him by promoting him to the next rank.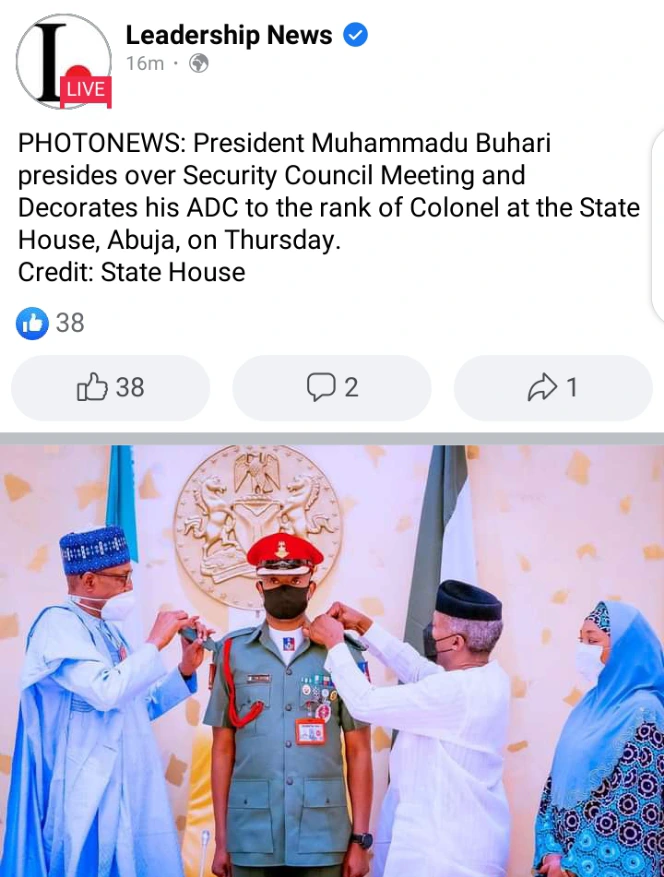 Source of news: Facebook, Leadership News Nigeria