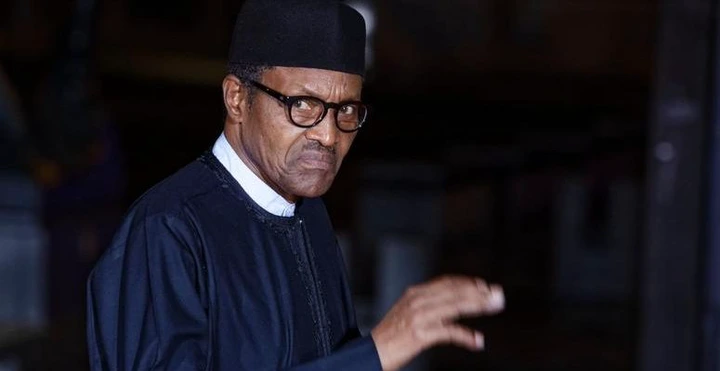 Rising "systemic [official] corruption" and gradual descent to near military "dictatorship" by the Muhammadu Buhari led All Progressive Congress (APC) Federal Government of Nigeria is set to rob the country of N400 billion ($875m ) arms deal with the United States of America, Robbie Gramer (who covers international diplomacy, national security and the US State Department in Washington DC) of the influential American Foreign Policy magazine has reported.
The Exclusive report published on Tuesday by the US magazine indicate that top American diplomats and lawmakers are piling pressure on the Joe Biden administration to review its relations and view on Nigeria as the country's human rights records under President Buhari, a well known former military despot, was continuously waning.
Under Buhari's administration Nigerians have witnessed a sustained shrinking of the civic space with the APC Federal Government making concerted efforts to gag the media and journalists daily harassed and arrested across Nigeria.
In October 2020, government forces unleashed live bullets on young Nigerian protesters in Lekki Toll Gate in Lagos State.
Also, the government recently slammed a ban on Twitter and threatened to ban all other social media platforms in the country stating the social media was being used to spread "fake news" in the country.
According to the Foreign Policy report "Western governments and international human rights organisations have ramped up their criticisms of the Buhari regime, particularly in the wake of its ban on Twitter, systemic corruption issues, and the Nigerian military's role in deadly crackdowns on #EndSARS protesters last October."
The report also quoted the Chairperson of the Senate Foreign Relations Committee, Sen. Bob Menendez, as calling for a "fundamental rethink of the framework of our overall engagement" with Nigeria during a Senate hearing with US Secretary of State, Antony Blinken in June [2021.]
The slide into dictatorship by the Buhari government has also permeated the Nigeria National Assembly which is largely seen as a "rubber stamp" parliament by Nigerians. The National Assembly has at various times tried, albeit unsuccessfully to introduce laws targeted at ensuring that the freedoms of Nigerians were limited or completely taken away. Such bills include "Protection from Internet Falsehood and Manipulations Bill 2019," The Independent National Commission for the Prohibition of Hate Speeches Bill 2019" and "the Control of Infectious Disease Bill 2020" sponsored Senator Sani Musa, Senator Sabi Abdulahi and Hon. Femi Gbajabiamila respectively, all members of President Buhari's APC.
If Nigeria loses the deal to bring in the much needed military hardware from the US, the country will be facing grimmer fate in the face of a decade long insurgency in the hands on Islamist jihadists and "bandits" that have killed thousands of Nigerians, displaced millions and have practically decimated the economy of both the Northwest and Northeast regions of the country.
The increasing dictatorship of President Buhari accompanied with his widely perceived nepotistic approach in managing the affairs of Nigeria have also given rise to separatist agitations in both Southeast and Southwest regions of Nigeria.